Unless stated all prices exclude vat & delivery call or email for prices and quotations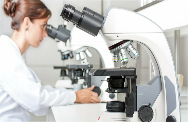 MICROSCOPES PLUS LTD - 72 Brookside South, Barnet, EN4 8LW TEL: 0333 444 1950 E: info@microscopesplus.co.uk
Registered in England REG No: 2929803 @ 72 Brookside South, Barnet, EN4 8LW VAT No GB-64 606: 57 29
Pictures used are from the manufacturer with their consent or are original images owned by MPL.
.Companies represented are ISO 9001 compliant . All products are CE certified. Copyright 2023 Microscopes Plus Ltd.

Sales, service and repair - we have you covered for all situations

Take a look at the total range of
MOTIC and EUROMEX







,,, and just some of the companies we are agents for




As one of the first dealers of the coolLED range we offer the full range of their excellent light units for fluorescence and brightfield microscopy.
Whatever the application they can offer a solution!
Our all new Asbestos soil sampling combination PLM/PCM microscope for both counting and identification allows switching with ease and accuracy. The same high quality as our PLM and PCM models …just more flexibility.
These stainless steel Entoball's are ideal for pinning samples at any desired angle for studying under a stereomicroscope. 3 sizes available.
Now entering our 29th year
Microscopes Plus, an independent company, have over 60 years combined experience and the enthusiasm to get the best suited, best quality and best value microscope for your task.
Our wide range of Motic and Euromex microscopes, cameras, other specialist microscopes and associated equipment allows you to choose with confidence, tried to tested products for your work applications.
And big thank you to all our customers in Science, Research, Industry & Education for choosing our services.



A new warm stage allowing fully slide viewing for clinical use joins our warm stage for trio for Andrology and Veterinary animal fertility.






We supply the widest range and best quality of graticules and Stage Micrometers made in the UK.
They can also be supplied with UKAS or NPL certification. For special applications.the company can make to your specification




As a premier UK Motic and Euromex dealer
we are sure we can better any other genuine offer on these products -
call or email for our best prices.
EUROMEX STEREOBLUE
The LED illumination 7x-45x zoom, designed for users who need good quality at affordable cost and with 3W LED top and bottom illumination.
Its also our Asbestos Analysis fibre 'scope of choice.