Unless stated all prices exclude vat & delivery call or email for prices and quotations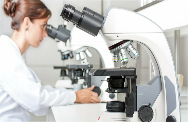 MICROSCOPES PLUS LTD - 72 Brookside South, Barnet, EN4 8LW TEL: 0333 444 1950 E: info@microscopesplus.co.uk
Registered in England REG No: 2929803 @ 72 Brookside South, Barnet, EN4 8LW VAT No GB-64 606: 57 29
Pictures used are from the manufacturer with their consent or are original images owned by MPL.
.Companies represented are ISO 9001 compliant . All products are CE certified. Copyright 2023 Microscopes Plus Ltd.

Sales, service and repair - we have you covered for all situations

Some of our new and more popular products are highlighted on this page.
We are always looking for new products that fit into our range whether they be microscopes or accessories that offer our customers something special.
We think the range we have fulfils the criteria and so far our customers prove us right.

Euromex 7x-45x zoom stereo Dual LED illumination
High quality, low cost
Ideal for routine lab use, asbestos fibre analysis, bee keeping, teaching, amateur..the list goes on.
Motics PANTHERA 'smart' range of microscopes, have some surprisingly good features to make life easier for the user.
New range of APO and Fluor optics plus other accessories
The coolLED pE 300 LED family,designed to offer broad spectrum LED illumination
For fluorescence applications. And now double the intensity at sample plane.
PLM, PCM and combined plm/pcm for soil sampling microscopes are best for performance and price.
Ready to use out of the box*
*NPL test slide & S12 micrometer not included


This hybrid from Motic gives Micro/Macro in the one scope.
Fitted with 4x,10x & 40x plus a 1x objective it to be used on all kinds of field work.
Battery powered LED illumination makes it ideal for outdoors work
A greatange of enclosures for a variety applications from Solotec
The Waysafe 640 is especially of interest to Asbestos Analysts for fibre work

exciting new range of CCD Peltier cooled camera's equipped with a cooling element that makes the camera even more suitable for fluorescence applications than before.
Click picture to visit page
We are distributors for the vast range of graticule's and stage micrometers from
GRATICULES OPTICS
And if they don't have what you need they can make it !
Some of our most Popular items
This LED Transmitted Light Base is ideal for illuminating any translucent samples, and with large 100x100mm illuminated area it will easily accommodate petri dishes etc
The CMEX PRO series from Euromex offers 10MP & 18MP and also a WIFI version plus ImageFocusAlpha software
easy to use and great image quality without the hassle
A wide range of Q scopes are now available.
Moblle hand held scopes for a range of applications including skin care, veterinary, coins and stamps, pcb inspection
These stainless steel Entoball's are ideal for pinning samples at any desired angle for studying under a stereomicroscope.
3 sizes available.
Auto focus HD camera
Real time images directly on TV, or monitor (HDMI)
Stand alone system with Cmount
Built-in mouse-driven software
Save images/video on SD card
Ideal QA tool for fast inspection
New Moticam S series
Developed in Germany they offer a complete range of new cameras, developed in Germany offering a complete range from entry level to high performance models for Fluorescence and detailed imaging at fast speeds
p imaging at fast speeds

A new Digital Stereo with
7x to 50x zoom and High Definition 1080p camera for viewing of objects directly on an 11.6" LCD screen . Ideal for inspection and QI applications
A new range of LED dual illumination for the perfect lighting from Euromex
Also models with additional transmitted light base and ringlight for all applications


New Motic Panthera POL.
High specification , high quality, superb work tool.
transmitted light only or with incident light, (30whalogen or 3W LED interchangeable).
USB for external camera and smart illumination