Unless stated all prices exclude vat & delivery call or email for prices and quotations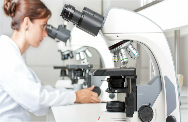 MICROSCOPES PLUS LTD - 72 Brookside South, Barnet, EN4 8LW TEL: 0333 444 1950 E: info@microscopesplus.co.uk GDPR compliant - view it here
Registered in England REG No: 2929803 @ 72 Brookside South, Barnet, EN4 8LW VAT No GB-64 606: 57 29
Pictures used are from the manufacturer with their consent or are original images owned by MPL.
.Companies represented are ISO 9001 compliant . All products are CE certified. Copyright 2021 Microscopes Plus Ltd.

Sales, service and repair - we have you covered for all situations












,,, and just some of the other companies we are agents for




With 27 years in business, Microscopes Plus,an independent company, have over 60 years combined experience plus the enthusiasm to help you get the best suited, best quality and best value microscope for your task.
Our wide range of Motic and Euromex microscopes, cameras and other specialist equipment allows you to choose with confidence, tried to tested products ideal for your work applications.
Take a look at the total range of
MOTIC and EUROMEX
Now into our 27th year
A big thank you to all our customers in
Science, Research, Industry & Education
for choosing our services and products
See it clearer, see it the MPL way